2012 Political Candidates interviewed on Women's Space
Thank You for informing yourself on community affairs and voting.
Santa Rosa, Sonoma County, California & USA
Campaigning for the November 6, 2012 Election

Women Candidates - Contact Women's Spaces to apply for an Interview. Keep the timing in mind. Due to austerity cutbacks at the Community Media Center of the North Bay, scheduling the show can take up to 8 weeks after filming for broadcast on cable TV. After the first broadcast on cable TV, the show is uploaded to be viewed on this website.
Local politics is where democracy begins, where leadership is demonstrated, and where government is most felt. Become active as a person of conscience today in your locality.
Glimpses of the Candidates who appeared on Women's Spaces:
Stay tuned for Glimpses for the November 2012 Election
List of Candidates with Links to view their show on its archive page
Click on Name or on the Photo to view the show on its archive page. If the show is currently being broadcast on cable TV, the schedule can be seen on the archive page.
Santa Rosa City Council
~~~~~~~~
Santa Rosa City Measure Q District Elections on Ballot
Good Beginning. This is Democracy in action over time as citizens educate more citizens on the benefits before the next Campaign.

Susan Shaw, Executive Director,
North Bay Organizing Project,
on District Elections

Julie Combs,
Neighborhood Advocate,
on District Elections
~~~~~~~~
Congratualations on a your successful campaign, Laura!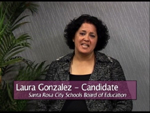 Guest Link: lauragonzalez.org

Facebook Page of Laura
~~~~~~~~
Congratualtions on your successful Election, Susan!
June 5, 2012 Primary resulted in Susan Gorin and Tom Sawyer to be in the runoff election on November 6, 2012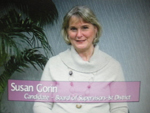 Guest Link: susangorin.com

Facebook Page of Susan
~~~~~~~~~
Lots of corporate money from the Nay Sayers made it difficult to educate the citizens. Democracy in Action takes time. Congratulations on building a committed Grassroots movement.
Guests: Karen Hudson & Ellendril Johnsen
Spokespersons, California Right to Know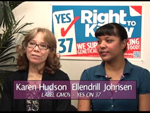 Guest Link: www.carighttoknow.org

Facebook Page of CA Right to Know
~~~~~~~~~
June 5, 2012 Election: Congratulations to Shirley Zane in winning the election to her second term as Sonoma County Supervisor for the 3rd District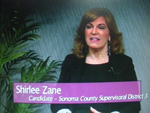 Link: zaneforsupervisor.com
~~~~~~~~
Congratulations in spreading the Green Party 10 Core Principles, Jill!
July 14, 2012 Green Party Official Nomination: Congratulations to Dr. Jill Stein on winning the Green Party's nomination for President of the United States of America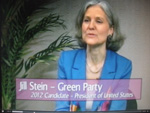 Link: www.jillstein.org
~~~~~~~~
Related Video link:
Glimpses of the Candidates for Election June 5, 2012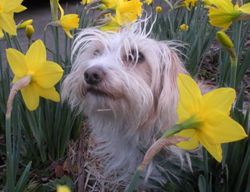 Freya's photo can now be found in the left column when you scroll down. She is practicing zen in the cosmic den and is leaving it to her successor Rosey to help us along. Rosey is our rescued Chorky. As far as comparing her to Freya, Rosey says: "What you think of me is none of my business!"
~~~~~~~~
Please support our sponsors
Click on image to be directed to their website
~~~~~~~~
Your Sponsorship Here
~~~~~~~~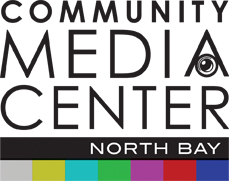 ~~~~~~~~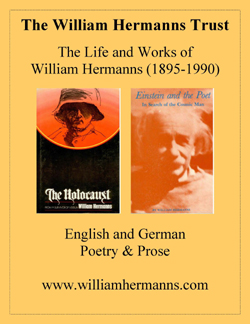 ~~~~~~~~
Norton & Holtz
Business Solutions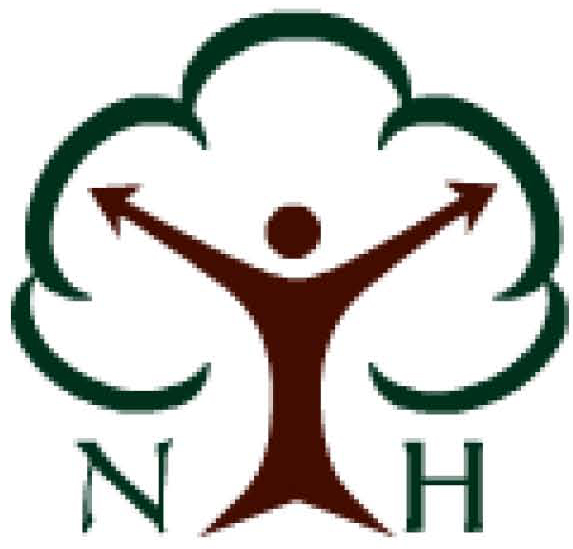 ~~~~~~~~
Toll free # cancelled.
Call (707) 527-5987 LegalShield
~~~~~~~~
Your Sponsorship Here
~~~~~~~~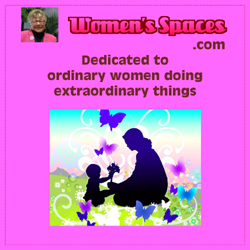 ~~~~~~~~